Gel cicatrizzante antibatterico
Bactocare has been formulated to cleanse and create, through a barrier effect, the conditions for rapid healing. It is composed of natural substances capable of hindering the proliferation of microorganisms and facilitating the healing process without causing burning. Cleanses and promotes skin healing, accelerating the healing of superficial wounds, abrasions, burns (prevents blisters), burns, ulcers, traumatic and post-surgical wounds, post-traumatic ulcers, pressure sores, folliculitis, impetigo and perionypsis. Medical Device Class II B
Wash your hands before use.
Clean the skin well before applying the product.
Spread a small amount of Bactocare evenly on the affected area.
If necessary repeat the application several times a day.

The product can be used for long periods of treatment.
Composizione: aqua, carbomer, hydrogen peroxide, xantham gum, hydroxyethyl acrylate/sodium acryloyldimethyl taurate coplymer, sodium hydroxide, squalane, sodium hyaluronate, glycine, polysorbate 60, sorbitan isostearate, oxyquinoline sulfate.
Packaging30 ml airless tube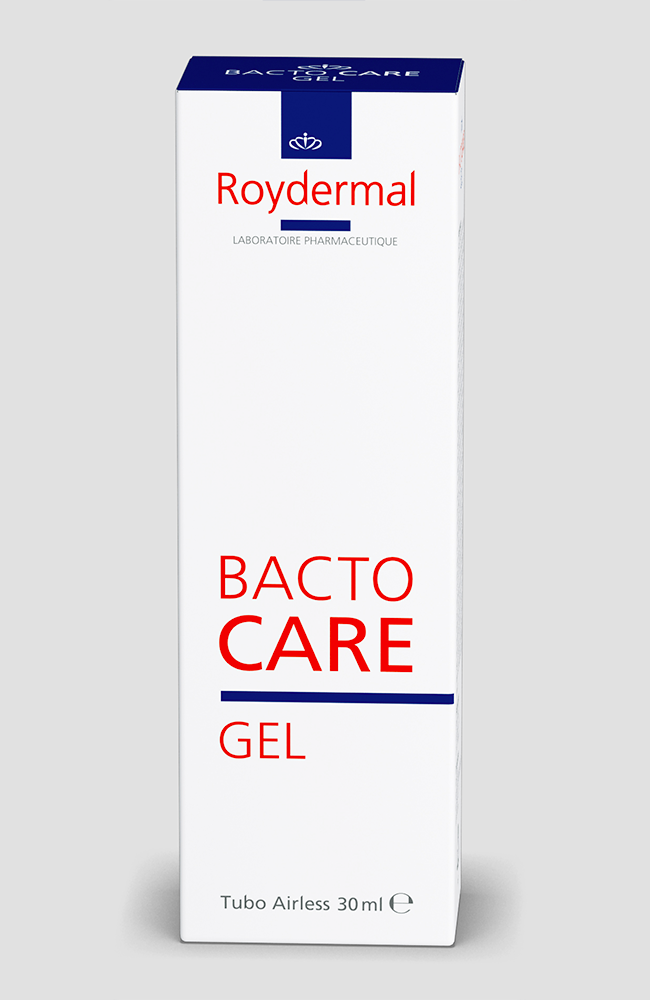 greater spectrum of action on pathogenic bacteria.
promotes tissue repair processes.
Thanks to its ability to release m / M concentrations of controlled-release hydrogen peroxide Bactocare is not histological.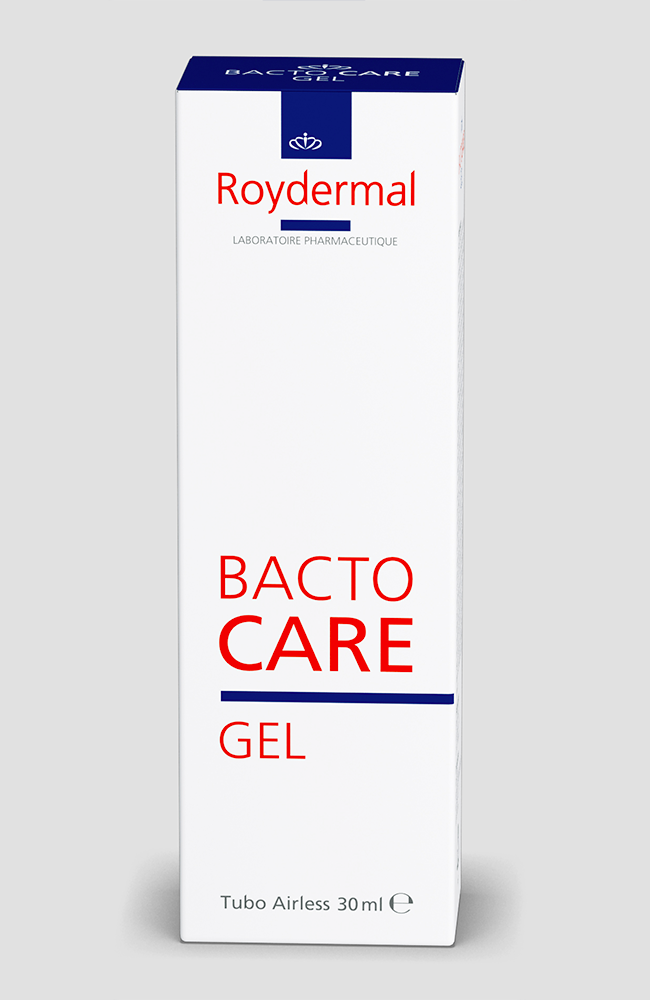 Prescription
Apply a small amount of gel evenly, two / three times during the day
BACTOCARE can also be used to replace the common hydrogen peroxide for cleaning wounds
tissue repair processes are enhanced by the presence of hyaluronic acid